Welcome to The House of the Dead Wiki

DON'T GO INTO THE HOUSE ALONE...

Feel free to wonder around this wiki and pick up tips, tricks and info about your favorite zombie shoot'em up: The House of the Dead! Everyone can edit on this wiki, so if you have any information or tips you would like to add, just follow the anyone can edit link! (anyone can edit)

But before you begin, please take the time to read our Rules and Regulations here! http://houseofthedead.wikia.com/wiki/Wikia_Rules_and_Regulations

185 articles since September 2013.
Games
Series Information
Featured Article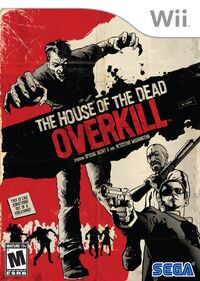 The House of the Dead: Overkill is a first-person rail shooter video game developed by Kuju Entertainment/Headstrong Games and published by Sega for the Wii. It is the fifth game developed in the The House of the Dead series, a prequel to the original The House of the Dead chronologically and the first in the series to be released exclusively on a home console. It was released on February 10, 2009 in North America and February 13, 2009 in Europe.
It was re-released on Playstation 3 on October 25th, 2011.
Featured Video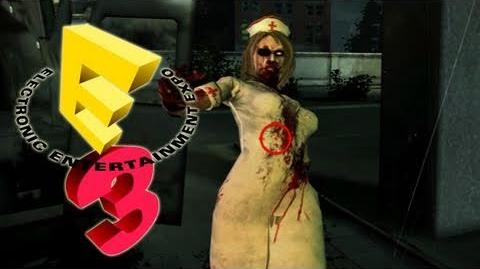 Blogs
Create blog post
Hey guys.

Also, due to real life stuff, I think it's time I find a co-admin to help run this place.

As such, I'm open to any candidate offers, whether it's from yourself or someone you know.

The require…

Read more >
See more >
Featured Photos
Ad blocker interference detected!
Wikia is a free-to-use site that makes money from advertising. We have a modified experience for viewers using ad blockers

Wikia is not accessible if you've made further modifications. Remove the custom ad blocker rule(s) and the page will load as expected.