Casey 
was one of
Thomas Rogan
's commandos who was on a mission to stop the
Wheel of Fate
. Despite his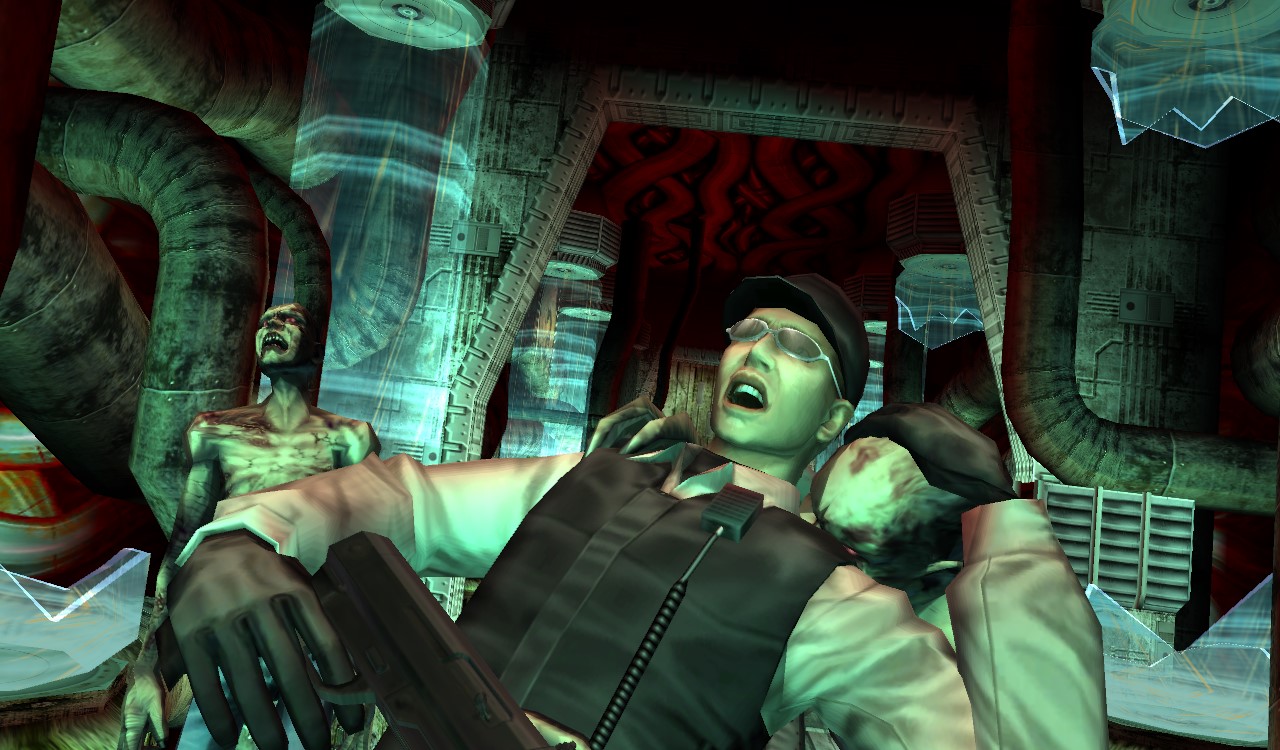 best efforts, the
zombie
horde overtook him, biting deep into his shoulder and spilling his blood onto the floor. His fallen body remained there until the final fight.
Casey 
seemed to have gained an ability to speak English in a deep, monstrous voice. This may be due to him reanimating only recently. You can hear him repeatedly saying "
That was for my buddies!
" 
Daniel
 says "
I'm not here to fight you!
" But he attacks Daniel and
Lisa
 anyway. Due to Casey's status, he could take far more damage than the other commandos, but was eventually put down. Casey was a former partner of Captain
Dan Taylor
himself.
Casey is roughly 30 years old.
During the First Chapter, Casey uses a Franchi Spas 12. It is unknown if it was Semi-Auto Mode or the Pump Action Mode.
When a suddenly infected Casey gets up as a zombie, he says, "We're humanity's last hope, we can't lose."
It is not known where his handgun along with its holster is given it is present in chapter 0 but not in final fight.
In most console and arcade version, Yukio is able to regenerate himself up to five times. In Wii version, however, he fights the players without regenerating himself, making the fight easier to end.i
Casey's official Japanese translated name is "Yukio"
Ad blocker interference detected!
Wikia is a free-to-use site that makes money from advertising. We have a modified experience for viewers using ad blockers

Wikia is not accessible if you've made further modifications. Remove the custom ad blocker rule(s) and the page will load as expected.